product leader. engineer. forever nerd.
backpacker. foodie. international soccer fanatic.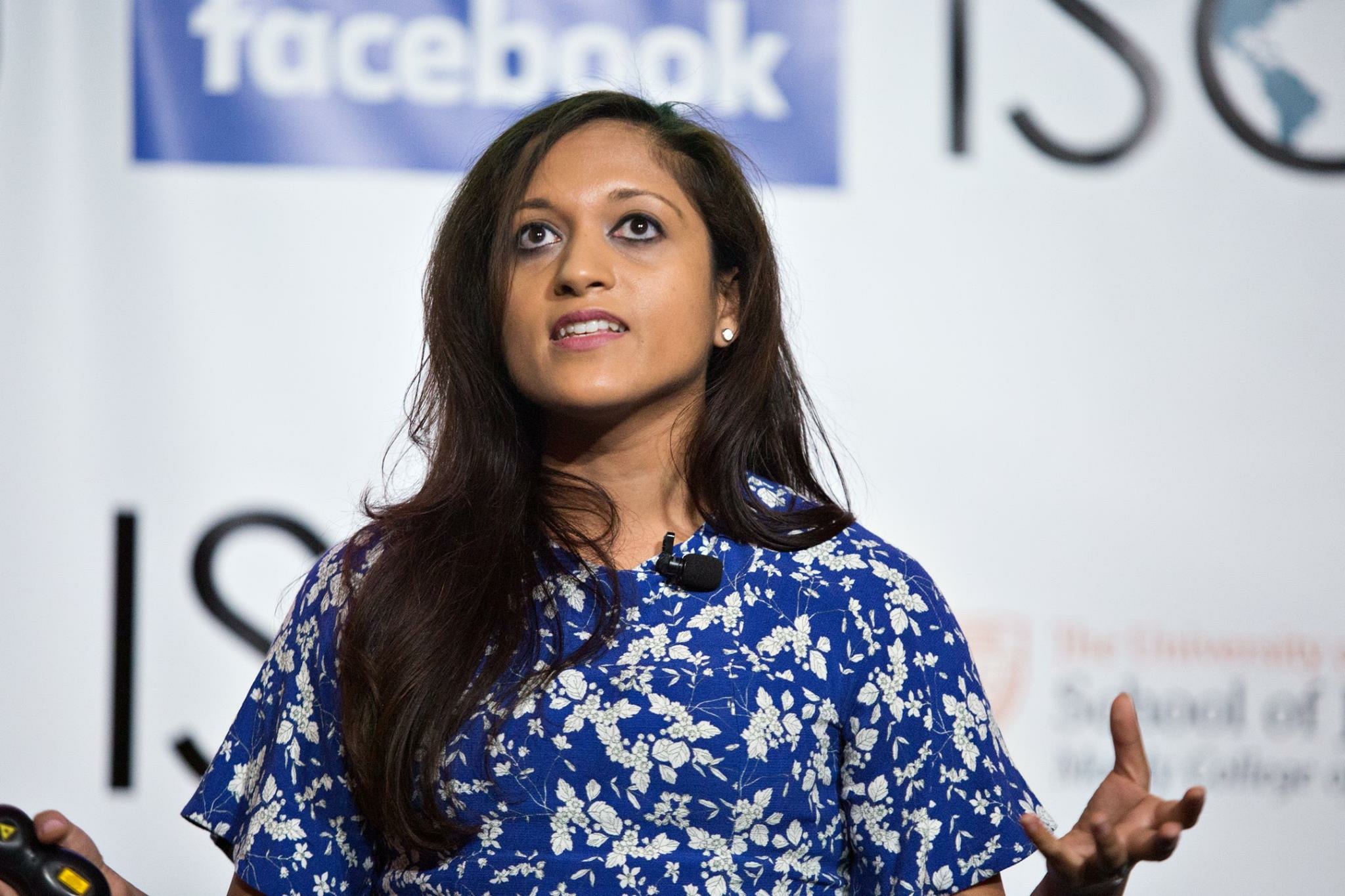 Hi I'm Dheerja. I'm currently Chief Product Officer at theSkimm, a company that focuses on delivering news and information into the routines of female millennials. We have an audience of millions who engage with us daily via our newsletter, app, and audio/video products. Prior to joining theSkimm, I was an engineering and product leader at ESPN, working across all of their digital products and spearheading major initiatives like the internationalization of ESPN digital properties, Grantland, some of their flagship apps, and a relaunch of ESPN.com.

Throughout my career I've been an advocate for women and underrepresented minorities in the technology and media industries. I've spearheaded several diversity and inclusion initiatives at ESPN and theSkimm and am passionate about how companies both big and small can create a diverse and inclusive environment.
I was born a sports fan and spend my free time trying to find the ideal combination of my love for international soccer, travel, and food. I've been to five World Cups and plan to keep the streak alive!
How to Scale while Experiencing Rapid Growth with a Very Engaged User Base with Women in Product and Peloton
July 30, 2019
Candid Conversation with Women Leading Change in Digital Journalism with ONA
July 25, 2019
The Intricacies of Product Roles with Digital Media North America
June 24, 2019
Creating Loyal Customers podcast interview with RocketShip.FM
May 30, 2019
Podcast Interview with Product Love
May 21, 2019
Building Loyalty Into Products at Products That Count
May 15, 2019
Product Leadership Fireside Chat
April 9, 2019
Building Products for Loyal Audiences with INDUSTRY Product Interviews
March 20, 2019
Google Women Techmakers Summit panel at Google NYC
March 2, 2019 - New York, NY
How theSkimm Became Part of Its Audience's Routines at Digital Media LATAM's annual conference
Nov 16, 2018 - Bogota, Colombia
Women in Tech panel at DCX Digital Content Expo
Oct 8, 2018 - Berlin, Germany
Defining the Role of Product in Large and Small Organizations at INDUSTRY: The Product Conference
Oct 3, 2018 - Cleveland, OH
The Role of a Product Manager hosted by Product School
Sept 20, 2018 - New York, NY
Email as a Driver of Loyalty at ONA's annual conference
Sept 15, 2018 - Austin, TX - writeup
Membership Has Its Benefits at ONA's annual conference
Sept 14, 2018 - Austin, TX
Building Products for a Loyal Audience at the BuzzFeed x Tech Ladies: Beyond, Together Summit
May 18, 2018 - New York, NY - writeup
Newsletters: How email has become the next big thing for news organizations at ISOJ's annual conference
April 14, 2018 - Austin, TX
Brunchwork Fireside Chat
April 8, 2018
Designing & Building Products for Scale hosted by Grand Central Tech
Feb 26, 2018 - New York, NY
Women in Engineering panel hosted by Percolate
Jan 11, 2018 - New York, NY
Mobile Product and Growth hosted by NYC Mobile Apps
July 25, 2017 - New York, NY
Keynote at AFK hosted by Vox Media
May 3, 2017 - Catskills, NY
Machines + Media hosted by NYC Media Lab
April 25, 2017 - New York, NY
Keynote: Building Products and Teams That Win at the Society for News Design's annual conference
April 20, 2017 - Charlotte, NC - writeup
Keynote: Facebook Journalism Project Hackathon hosted by Facebook
March 9, 2017 - New York, NY
Reinterpreting the Career Ladder panel hosted by Women @ ZocDoc
Oct 27, 2016 - New York, NY
Women in Tech panel hosted by Oscar
June 15, 2016 - New York, NY
Delivering Information for Mobile Routines hosted by NYC Apps Meetup
May 26, 2016 - New York, NY
Building theSkimm App hosted by Product Council
May 24, 2016 - New York, NY
Women Crush Wednesday: Tech Edition hosted by Yieldmo
July 22, 2015 - New York, NY